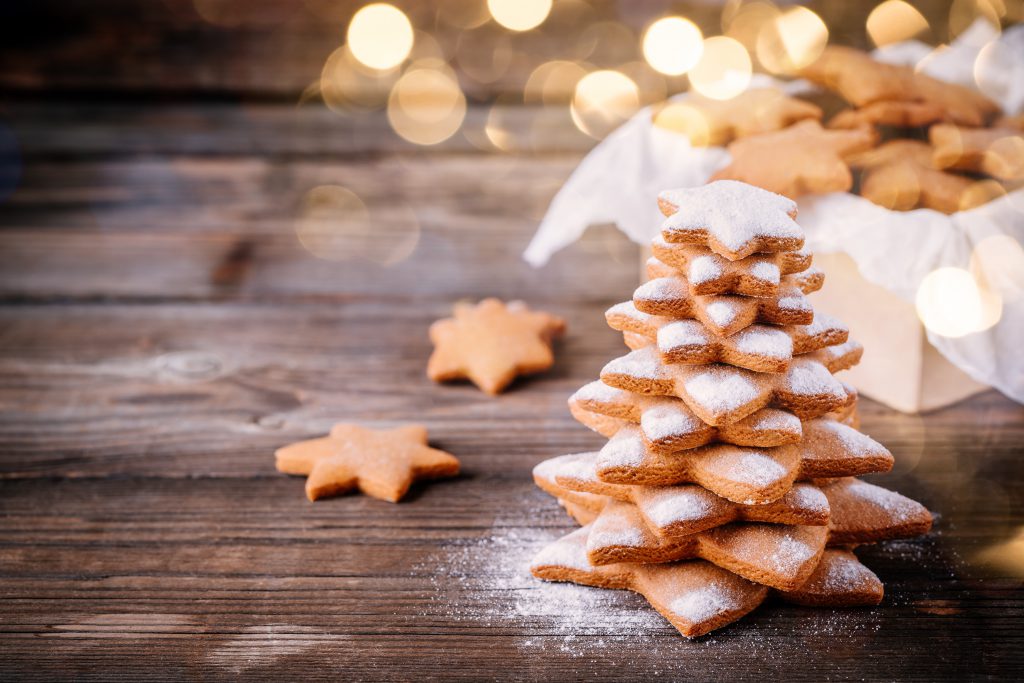 Wil je eens iets anders met kerst dan die klassieke kerstboom? Ga dan voor een prachtig alternatief met een moderne houten kerstboom. Deze creatieve uitvoering van een kerstboom is een echte eyecatcher in het interieur. Maar een houten kerstboom heeft nog meer voordelen. Zo is het een zeer duurzame keuze, dus vriendelijk voor het milieu en je portemonnee. Bovendien is deze alternatieve kerstboom gemakkelijk op te zetten, en past het in elke inrichting. Lees hier waar je allemaal aan kunt denken bij een alternatieve kerstboom van hout.
Een houten kerstboom als prachtig alternatief
Traditiegetrouw is de kerstboom natuurlijk een spar of den uit de natuur. Deze bomen worden in groten getale gekweekt zodat ze in december een aantal weken bij ons in huis of op kantoor kunnen staan. Eigenlijk is dit hartstikke zonde natuurlijk. Een klassieke kerstboom uit de natuur is namelijk niet bepaald milieuvriendelijk, en vanwege de korte gebruiksduur ook niet bepaald duurzaam te noemen. Jaarlijks worden er in Nederland 2,5 miljoen kerstbomen verkocht, die nagenoeg allemaal in januari hun noodlot tegemoet gaan: de stort. Dit terwijl het kweken van een grote fijnspar van twee meter zo'n zeven tot tien jaar duurt! Een Nordman doet er nóg langer over: na drie jaar is het boompje nog steeds zo'n 15 schamele centimeters hoog. Ontzettend zonde om deze mooie bomen zo snel af te danken dus. Een alternatief in de vorm van een kunstkerstboom van PVC is daarmee al iets duurzamer te noemen, maar heeft ook enkele nadelen. Zo zijn weinig kunstbomen echt waarheidsgetrouw, wat toch enigszins afbreuk doet aan de kerstsfeer. Bovendien zal de boom naar het chemisch afval worden gebracht wanneer deze definitief de deur uit wordt gedaan. Een houten kerstboom is dan ook een prachtig alternatief voor een klassieke spar of kunstboom. Zo'n originele en creatieve kerstboom is een echte unieke blikvanger, maar schept ook rust in een ruimte dankzij de vormgeving en natuurlijke materialen. Een houten kerstboom gaat generaties lang mee vanwege het duurzame materiaal dat ook nog eens afgewerkt is zodat het langer mooi blijft.
Het gebruiksgemak van een alternatieve kerstboom van hout
Ook al is een natuurlijke kerstboom nog zo mooi, erg praktisch is het niet. Naast de bezwaren dat een spar of den niet heel milieubewust of duurzaam is, zijn er ook geregeld mensen allergisch voor. Ook geeft een boom uit de natuur veel troep, in tegenstelling tot een alternatieve kerstboom van hout. Een spar of den gaat vooral niet goed samen met huisdieren of kleine kinderen; je blíjft vegen en stofzuigen. Zeker op het moment dat je de boom bij het grofvuil zet, weet je dat je hele huis geheid onder de naalden zit. Een kunstkerstboom kent dat euvel niet, maar is weer een hele klus om op te zetten en weer af te tuigen. Zijn deze nadelen van klassieke bomen je maar al te bekend, ga dan voor een alternatieve kerstboom van hout. Deze geeft geen rommel, is heel snel en gemakkelijk in elkaar te zetten en bovendien compact op te bergen. Ook zijn er veel verschillende soorten houten kerstbomen verkrijgbaar. Zo is er altijd wel eentje te vinden die perfect in het interieur past. Maar ook een bedrijfskantine zal opfleuren met zo'n mooie alternatieve kerstboom van hout. Bovendien zal de schoonmaakploeg er ook heel blij mee zijn: die zullen niet nog ver in februari dennennaalden in de plinten vinden.
Verschillende soorten alternatieve kerstbomen: voor elk wat wils
Er zijn veel verschillende soorten alternatieve en creatieve kerstbomen op de markt. Zo zijn er houten kerstbomen die je plat of driedimensionaal kunt opzetten, geheel naar wat jij mooi vindt of wat in de ruimte past. Ook spiraalvormige bomen bestormen nu de markt. Deze worden heel compact geleverd, maar zet je in een paar seconden op tot een prachtige alternatieve kerstboom met de meegeleverde standaard. Dit houten kerstboompje van fabrikant Spira kun je naar wens en smaak decoreren met lichtjes of versieringen. Spira heeft hiernaast een andere prachtige creatieve kerstboom in haar assortiment: de wensboom. Hierin kunnen jij en je dierbaren hun persoonlijke kerstwensen in ophangen. Dat past natuurlijk perfect bij het kerstgevoel dat we allemaal nastreven in de donkere dagen: het gevoel van samenzijn met je naasten, en hoopvol zijn over de toekomst die voor ons ligt. Houten kerstboom fabrikanten Spira en Yelka begrijpen de kerstgedachte als geen ander, en weten dat er geen spar of den nodig is voor het ultieme kerstgevoel. Met hun houten alternatieven voor een kerstboom uit de natuur geef je zelf op unieke en persoonlijke wijze het kerstfeest extra sfeer. De houten kerstbomen van Yelka zijn verkrijgbaar in negen opties: drie verschillende formaten en drie kleuren, te weten eiken, walnoot en esdoorn. Ook Spira heeft veel verschillende alternatieve kerstbomen in haar assortiment. Naast de eerder genoemde spiraalvormige kerstboom van hout en wensboom, kun je bij hen ook terecht voor bijvoorbeeld de Spira Slim: een houten kerstboom van twee meter hoog. Perfect voor de grotere woonkamer, op kantoor of in de bedrijfskantine. Door als bedrijf te kiezen voor zo'n blikvanger, geef je het signaal af dat je duurzaamheid belangrijk vindt én een goede smaak hebt. Met zo'n creatieve kerstboom maak je dus geheid een goede beurt bij werknemers en klanten. De Spira Oval is, zoals de naam al doet vermoeden, een ovale houten kerstboom. Dit houdt in dat de boom minder ruimte inneemt, maar toch driedimensionaal is op te zetten. Handig voor wie in een beperkte ruimte toch een kerstsfeer wil creëren met zo'n mooie alternatieve kerstboom.
Alternatieve kerstboom kopen?
Ben je overtuigd van het gemak en de schoonheid van een houten kerstboom en vraag je je af waar je deze het best kunt kopen? Op de website van houtenkerstboom.com vind je allerlei alternatieve kerstbomen van hout. Zo beschikken zij over het gehele assortiment van fabrikant Spira, omdat zij de officiële verkoper zijn van hun houten kerstbomen in de Benelux. Wil je dus eens iets anders dan een kerstboom uit de natuur of van PVC, ga dan zeker voor een houten alternatief als duurzame, milieuvriendelijke en unieke blikvanger. Zo'n creatieve kerstboom is overigens niet alleen geschikt voor tijdens kerst! Ook met Pasen of andere vieringen kun je zo'n boom van hout optuigen met bijpassende versiering. Daarmee is dit pas echt een duurzaam en tijdloos alternatief.