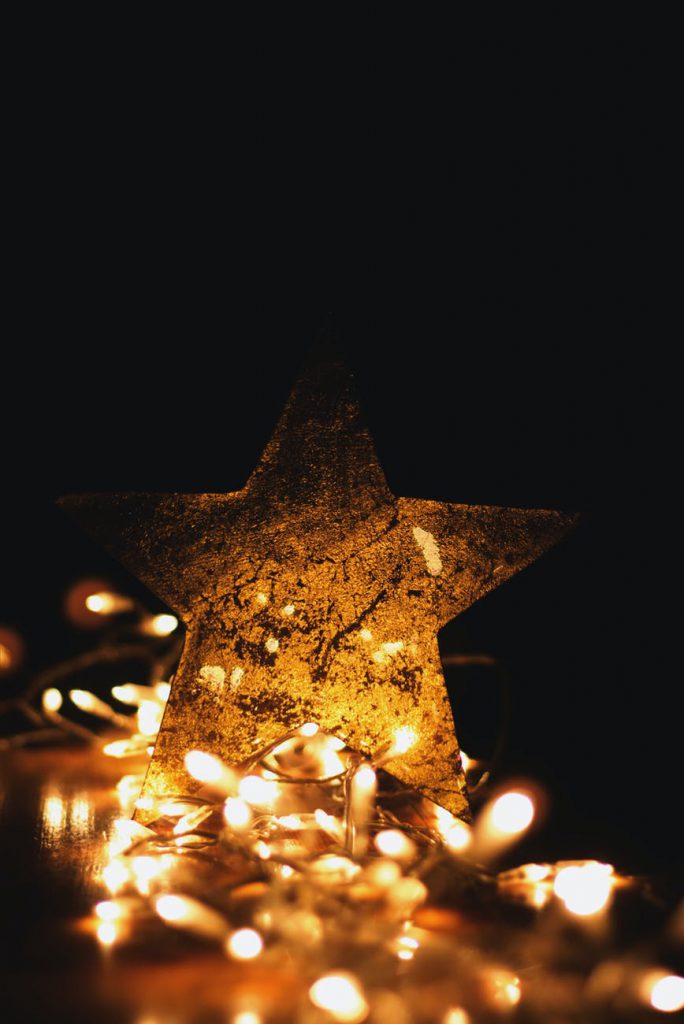 Een kerstster met verlichting biedt vele mogelijkheden. Hang deze bijvoorbeeld voor de (voor)deur en bezorg jouw gasten al voor binnenkomst het ultieme kerstgevoel. Heb jij jouw kerstster met verlichting al gekocht bij kerstverlichtingbuiten.com? Wist je dat deze kerstster verlichting niet alleen duurzaam en energiezuinig, maar ook nog eens zeer brandveilig en weersbestendig is? Zo kun je deze kerstster zowel buiten als binnen toepassen en voorzie jij elke ruimte in een handomdraai van een magische sfeer. Bovendien is de kerstster lamp voorzien van verschillende flash effecten, waarmee je op een afstand een magisch effect kunt creëren. Wat wil je nog meer!
Verlichte kerstster van hoogwaardige kwaliteit
Een kerstster voor het raam staat tijdens de feestdagen natuurlijk prachtig en bezorgt menig mens het ultieme kerstgevoel. Het voordeel van deze prachtige kerstversiering is dat het gemaakt is van professionele kwaliteit materialen. De sterke ijzerdraden die samen een 3D kerstster vormen zijn wit doorzichtig van kleur, waardoor de LED lampjes alle aandacht trekken. Dankzij het stevige materiaal blijft de kerstster de gehele decembermaand mooi in vorm en kun jij hier gegarandeerd nog jarenlang van blijven genieten. Ondanks dat LED verlichting nog steeds regelmatig onterecht wordt geassocieerd met een ijswitte uitstraling, zijn deze kerststerren voorzien van het prachtige klassieke warm witte licht zoals we deze kennen van de gloeilampjes waar we vroeger de kerstbomen mee versierden. Uiteraard kun je ook kiezen voor een modern warm witte variant met of zonder flash effect.
Kerstster lichtjes met hoge IP-waarde
De Ingress Protection waarde, ook wel afgekort IP-waarde genoemd, geeft aan in welke mate een elektronisch product beschermd is tegen invloeden van buitenaf. Deze waarde wordt altijd aangeduid middels de letters 'IP' gevolgd door twee cijfers. Het eerste cijfer geeft een indicatie met betrekking tot de mate waarin het product beschermd is tegen voorwerpen, zoals bijvoorbeeld stof- en vuildeeltjes. Het tweede cijfer geeft vervolgens aan in hoeverre het apparaat bestand is tegen het binnendringen van vloeistoffen, zoals bijvoorbeeld regenwater. De kerstster met LED verlichting is voorzien van een hoge IP-waarde, namelijk IP44. Dit wil zeggen dat het product niet alleen beschermd is tegen opspattend en sproeiend water vanuit alle hoeken, maar ook nog eens bestand is tegen vuil- en stofdeeltjes van 1 millimeter of groter. Hang jouw kerstster dus zonder zorgen op een plek die snel vuil, stoffig of vochtig kan worden.
Kerstster verlichting voor buiten en binnen
Dit type kerstverlichting voor buiten in ster vorm beschikt over professionele kwaliteit materialen en een hoge IP-waarde. Hierdoor kun je tijdens de hevige weersomstandigheden waar we mogelijk mee te maken krijgen tijdens de decembermaand rustig lekker op de bank blijven zitten. In tegenstelling tot reguliere kerstverlichting kan deze kerstster verlichting voor buiten makkelijk tegen een stootje en zal een heftige regenbui niet zomaar waterschade aanrichten. Bovendien is de kerstster met verlichting voorzien van een aanloopsnoer van maar liefst 5 meter lang. Zo kun jij deze gemakkelijk ergens in de tuin hangen en aansluiten op een stopcontact in de garage of schuur. Ook binnen staat de kerstster met verlichting prachtig. Hang deze bijvoorbeeld in de hal voor een feestelijk binnenkomst of voorzie jouw raam van een prachtige kerstster. Zo kunnen voorbijgangers vanaf buiten ook genieten van het magische effect dat deze ster met zich meebrengt.
Bespaar energie met een kerstster met licht
Heb jij al een kerstster met verlichting gekocht bij kerstverlichtingbuiten.com? Deze kerststerren met verlichting zijn voorzien van moderne LED lampjes. Hierdoor wordt niet alleen het klassieke warm witte licht gerealiseerd, maar kun je ook nog eens een hoop energie besparen. Dankzij de moderne technologieën op het gebied van LED verlichting bespaar je namelijk wel 5 tot 10 keer meer energie dan met reguliere kerstverlichting. Uiteraard klinkt dit voor velen als muziek in de oren, aangezien de decembermaand al een flinke kostenpost met zich meebrengt. Maar deze energiezuinigheid betekent niet alleen voor de portemonnee goed nieuws, ook voor het milieu is dit natuurlijk erg fijn.
Wil je extra energie besparen? Maak gebruik van een schemerschakelaar. Deze handige schakelaar zorgt ervoor dat jouw verlichting automatisch inschakelt wanneer het buiten begint te schemeren. Vervolgens kan deze geheel naar keuze worden uitgeschakeld: na een bepaalde ingestelde tijd of wanneer het buiten weer licht begint te worden. Dankzij de schemerschakelaar profiteer je niet alleen van een vermindering in energieverbruik en bijkomende kosten, maar ook nog eens van extra comfort. Jouw huis of bedrijfspand tijdens de feestdagen voorzien van de perfecte kerstversiering is nog nooit zo makkelijk, duurzaam en energiezuinig geweest!
Kerstster met LED verlichting in verschillende maten
De kerstster buitenverlichting is niet alleen zeer geschikt tijdens de kerstdagen. Zo kun je deze prachtige versiering elk moment van het jaar succesvol inzetten als magisch decoratie item. Denk bijvoorbeeld aan een prachtig bal of schoolfeest, waarop deze kerststerren een echte eyecatcher zullen vormen. Om ervoor te zorgen dat elke ruimte voorzien kan worden van een formaat kerstster dat daarbij past, zijn deze in verschillende maten verkrijgbaar. Kies bijvoorbeeld voor het kleinste formaat met een doorsnede van 45 centimeter en 72 LED lampjes met modern of klassiek warm wit licht. Dit formaat is ideaal voor het decoreren van een raam of andere locatie waar een kleine kerstster goed tot zijn recht zal komen. Een grotere optie is de kerstster met een doorsnede van 70 centimeter en 160 LED lichtjes. Ook deze variant is met modern en klassiek warm wit licht beschikbaar en staat prachtig op plekken waar iets meer ruimte is. Ga je liever voor een echte eyecatcher? Kies dan het grootste formaat kerstster met een doorsnede van maar liefst 100 centimeter en 280 LED lampjes. Hang deze bijvoorbeeld in een hoog plafond voor een magisch effect. Bovendien is elk formaat ster kerstverlichting voorzien van een flash effect. Hiermee bereik je op afstand een feeërieke sfeer. Dit effect is zo subtiel dat er geen sprake zal zijn van een zogenoemde 'kermis'.