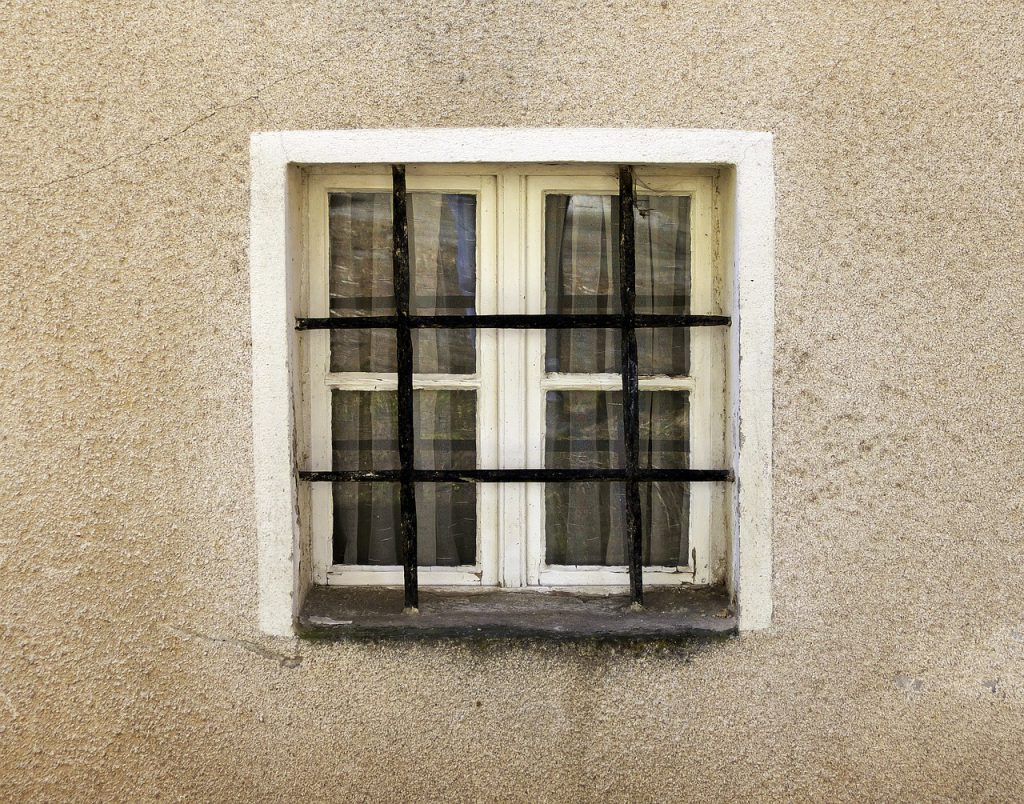 Wist je dat er in Nederland meer dagelijks meer dan 100 inbraken worden gedaan?
Inbraakcijfers in Nederland zijn de laatste jaren wel dalende, maar alsnog wordt er veel ingebroken en kun je niet voorzichtig genoeg zijn om dit te voorkomen. Criminelen proberen het de laatste jaren steeds meer online (cybercrime), maar ouderwets inbreken gebeurt ook nog steeds. In deze blog heb ik enkele handige tips voor je om het inbrekers moeilijker te maken.
Zorg voor goede huisbeveiliging
Ik heb een soort van tik dat ik alles altijd dubbel wil checken. Zijn alle lampen uit? Staat het gasfornuis uit? En zo heb ik dat dus ook met de sloten van mijn huis. Deze tik is soms vervelend, maar voor mijn huis niet eens zo slecht, want je moet alles goed afsluiten als je weggaat of gaat slapen. Wil je een goed beveiligd huis hebben, dan is een goed slot een vereiste. Ramen en deuren op de eerste etage zou ik sowieso goed vergrendelen om het de inbrekers lastiger te maken. Vraag een slotenmaker om advies over welke slotenservice het beste is in jouw situatie.
Waarschuw inbrekers
Een andere goede manier om inbrekers af te schrikken is om ze te waarschuwen. Een alarmsysteem zorgt ervoor dat inbrekers schrikken en dat omwonende wakker worden. Inbrekers willen niet gezien worden en dus schrikt zo'n alarmsysteem hun enorm af. Hetzelfde geld voor een licht (nachtlamp) wat automatisch aangaat als er mensen langs lopen. Dit kan bijvoorbeeld in de tuin als inbrekers in de nacht via de achterkant proberen in te breken. Het licht kan ervoor zorgen dat inbrekers snel vertrekken, omdat ze niet gezien willen worden. Borden waarop te zien is dat er binnen camerabeveiliging is of dat er waakhond is, kan ook werken als je inbrekers wilt afschrikken.
Beveilig waardevolle spullen extra goed
Inbrekers zijn op zoek naar geld en kostbare spullen. Horloges, laptops, mobiels en andere kostbare spullen. Het is dus slim om deze spullen (met name in de nacht) uit het zicht te houden. Een tip is om waardevolle spullen in huis nogmaals extra te beveiligen of verstoppen. Mochten er toch inbrekers binnen zijn geweest, laat ze dan niks waardevols mee kunnen nemen. Slotenmaker in Bergschenhoek kan je ondersteunen met het nuttige tips en materieel.
Werk samen met buurtbewoners
Inbrekers kiezen er ook wel eens voor om in een hele straat in te breken. Een manier om het inbrekers lastiger te maken is door samen te werken met buurtbewoners. Een appgroep kan hierbij helpen om elkaar te waarschuwen in noodgevallen. Als een oplettende buur iets verdachts heeft gezien, kan hij of zij vele mensen tegelijk waarschuwen. Ook als je op vakantie gaat is het handig om de hulp van buren te vragen.
Maak het inbrekers moeilijker
Inbrekers worden steeds slimmer en slimmer en vinden altijd nieuwe manieren om diefstal te plegen. Toch kun je veel doen om voorbereid te zijn op deze inbraken. Op https://slotenmakersinleiden.nl/slotenmaker-oegstgeest/ lees je er meer over. Een nachtlamp of een alarmsysteem zijn waarschuwingen waar inbrekers niet op zitten te wachten. Ook huizen met waakhonden of extra camera's willen ze liever vermijden. Inbrekers zijn goed in hun werk, maar we kunnen het ze toch moeilijker maken. Samenwerken met buren is een handige manier om dat te bewerkstelligen, want zo kun je elkaar waarschuwen bij verdachte situaties. Al deze manieren zijn handig, maar ik zou er allereerst voor zorgen dat je goede sloten hebt in je woning. Als je jouw huis goed kan vergrendelen verklein je de kans op succesvolle inbraken enorm.